Meaning of Ippuku
Many tools and words used for the Japanese green tea are originated from the Eastern medicine in China because tea was considered as a medicine that brings better health and longevity. For example, the Japanese language has a unit that is only used to count cup of tea, "Ippuku". "Ippuku" is originated from the word, "Fukuyo" which means to administer the Eastern medicine. The "Chasaji", a Japanese tea spoon is originated from a medicine spoon, the "Chatsubo", a Japanese tea pot, comes from a medicine pot and the "Chausu", a stone tea grinder comes from a Yagen.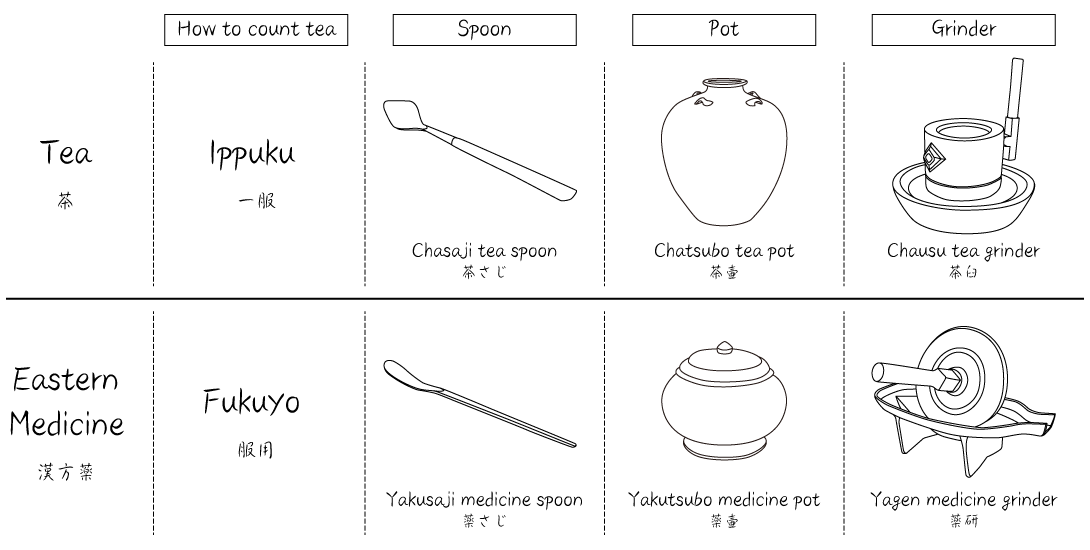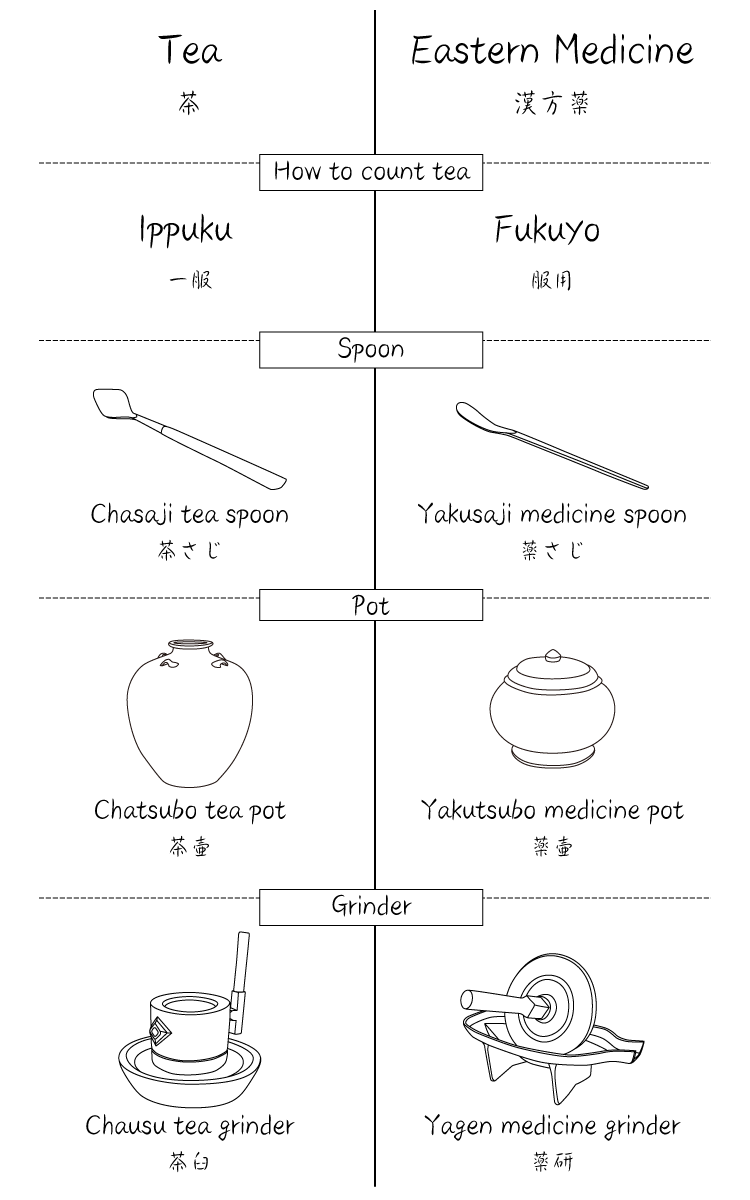 Zen practice and tea
Just when the tea cultivation started in Nishio, a Shouichikokushi, a high priest who was invited from Song dynasty China as a founder of the Jissoji temple, was said to plant tea seeds in the temple grounds. Benefits of tea were soon spread across people because tea brings health and longevity and heightens the concentration during the Zen trainings. Priests who didn't eat fresh vegetables viewed tea as supplements and considered tea as the essential source of vitamins.
Matcha is finely ground powder of tea leaves. Drinking Matcha means consuming the entire tea leaves – that's the major difference between Matcha and other tea, such as black tea or sencha. This way of consumption delivers the excellent quality nutrition into bodies without leaving any behind. Matcha is good for beauty and health, yet flavorful. It is no surprise that health conscious consumers are choosing Matcha.